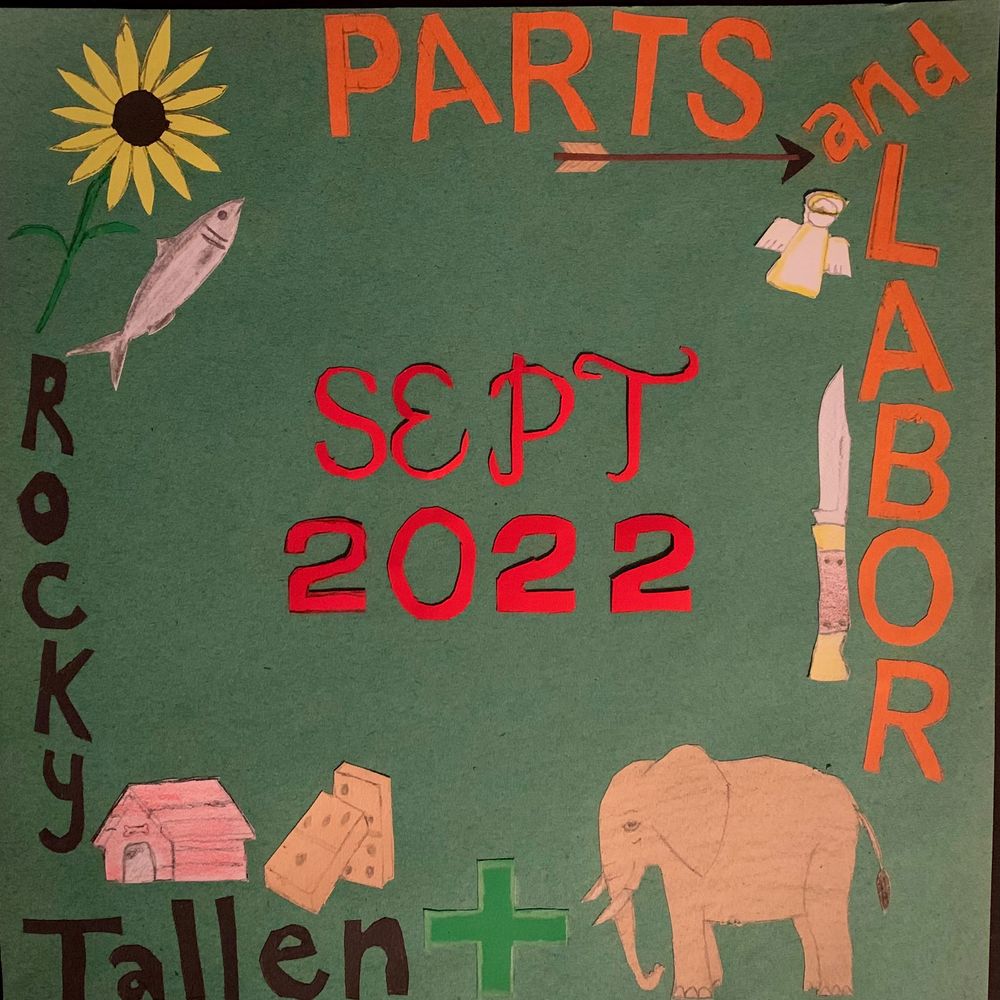 Following a pandemic inspired intermission weathered in the hills of rural southeast Missouri Rocky Tallent has emerged poised for the release of his September 2022 offering Parts and Labor. Spanning an agrarian landscape of eleven songs, the collection is a thematic exploration of the 'ebb and flow' consistent with the artists free form lifestyle.   
The album opens with the haunting love-awry ballad Black Eyed Susan, which metaphorically encapsulates the ending of a growing season, all with the help of a choral instrument arrangement showcasing the fiddle, banjo, accordion, and Irish whistle. Other highlights include the lively tempo'd quirky personal narrative Joke's on Me, encouraging listeners to 'ride the roller-coaster' of the not always ideal series of affairs that reflect upon the artists interior composition, whilst lightheartedly concluding "I wish I could laugh with you, but the joke's on me". The record provides additional shares of jovial comedic relief with tracks Cupids Arrow, Little Honey, and Pulse Checkin' High. Further into the record we find the mariachi ensemble inspired Battlefield, folky fare Make It Rain, and the non traditional rhythmic cycle derived Good Day Bad, featuring the bansuri flute and the glockenspiel. 
For the production of Parts and Labor Rocky commissioned the assistance of long time collaborator, multi-instrumentalist/producer Evan Farris. The duo recorded the bulk of the album in solitude, confined to a turn of the century cabin on the Black River. With minimal equipment at hand they relied more upon the resonance of the cabin and live performance than most records of today, resulting in a transparency and honesty that accurately reflects the sentiment of the songwriting. With new music in tow, Rocky and company return to the road bringing his signature Ozark Americana to venues and radio stations nationwide.
Shows
PARTS & LABOR TOUR 2022 TBA
Deuce, Heeter, Rocky, and Evan
The Eldo, Crested Butte, CO
Deuce, Heeter, Rocky, and Evan
Tully's, Crested Butte, CO